Assalamualaikum..
so i'm a daughter to A two wonderful married couple called my parents.
all i want to do is make them happy always.
all i want to do is see their smiling face daily because they're happy to see me as their daughter.
i know all of us out there wants the same exact things, but sometimes its just not easy at all for us or maybe for me.
i used to be very close to my family and parents, but now it seems like i'm getting further away..:'(
especially when i'm growing older, i think about so many things, this is when i wanna try new things. i wanna have my own privacy, i wanna think about future, my academic career. i wanna go out and have fun with my friends. i wanna go out and do society work. and many more, that sometimes i tend to forget to spend time for my parents and family.
one day i realise whats going on. then i wonder, if i say i'm busy? i should know my parents are busier! they are running a whole family, they think more then i could image. they think of what to do everyday to make sure all of their children gets what they need. they work hard daily to earn money for the family. despite all those busyness, when i'm sick they never hesitate to stay by my side to make sure that i'm fine. despite their busyness, when i'm small they still spend most of their time being with me, taking care of me. they were there when i started to crawl, they were there when i first started to talk, they were there when i first started to walk.
how dare i?!how dare am i to say that i have no time for my parents. how dare i do things my parents hate after knowing all that they've sacrificed.
then i remembered when i'm small my dad always read to me 10 WASIAT LUQMAN AL-HAKIM.
Luqmanul Hakim's 2nd will would be. do good to your parents. it is stated in the holy quran:
surah Luqman, verse 14
(31:14)
'And We have enjoined upon man [care] for his parents. His mother carried him, [increasing her] in weakness upon weakness, and his weaning is in two years. Be grateful to Me and to your parents; to Me is the [final] destination.'
so this recent holiday, i've decided to be the best daughter ever. hehe, though i didn't really manage to be one. i'm quite satisfied actually. at least i tried to be one
anyway here are some tips on how to be a good daughter. *it have been very useful for me.
p/s: tq wikihow
1) Make a list of things you might be doing that your parents do not like. (at the same time do identify things they might like)
2) Try to fix problematic things. (for example, if you think you don't show them enough love, make effort every morning to give your parents a hug)
3) Spend Time with your parents. (get close to them and be yourself)
4) Clean your room. (very essential, so that you have space to think, and be sure to help your parents whenever they need u, clean the dishes maybe)
5) Take care of yourself. (always look clean and need, it allows your parents to see a better side of you)
6) Listen when your parents have something to say. (although you are in the middle of something important, leave it for a while and listen to your parent. why?cause first you'll get reward from Allah, second your parents will love you)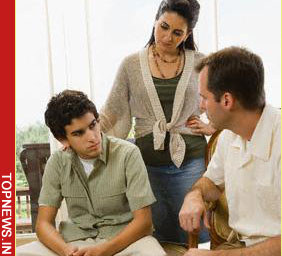 7) Do nice things for others. (doing nice things gives you a warm feeling inside and makes you feel more optimistic, plus you are doing what our prophet Muhammad s.a.w loves most)
8) Do your best and work hard at school, get good grades, in sports, or other endeavors, to give them opportunities to be proud parents. (i don't think i should explain more)
9)
Talk with your parents about things that concern you about your relationship - things that may be their fault as well as yours.
(stay calm, the last thing you want is to have a fight. explain! and they'll understand)
10)
Enjoy the simple things with your parents
. (watch tv or have dinner together maybe)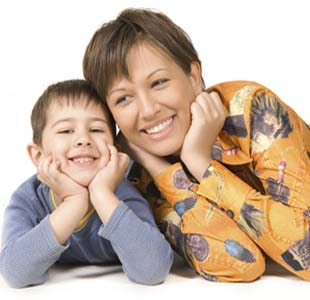 11)
Stay calm and collected
. (no need to complain tinny tiny lil things to your parent, your parents will appreciate you when you're calm)
lastly..
12) Always tell the truth! (its good to tell the truth even when you don't want to)
i'm gonna try this better on my next holiday!
We are so busy growing up, we often forget they are also growing old~
p/s one question please..